Hi =) This is my review of a company I found recently called Mineralz Cosmetics. Here's a link to their website.
http://www.mineralzcosmetics.com/
I believe that they're a pretty new company but they have lots of colors for a low price and guess what?! FREE SHIPPING FOREVER!
The colors are very pigmented and blend very easily. Sample baggies are only $1 so I highly suggest you check them out and try out their stuff.
Islands - A gorgeous teal color!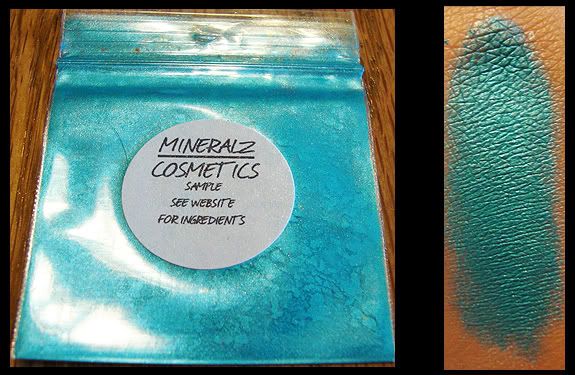 Blueberry - Out of all the colors I received from them, this one is my favorite. It's soooo pretty and fun to use.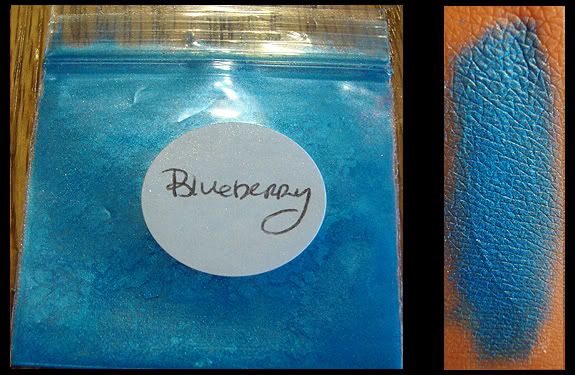 Sapphire - This was a free sample included with my order. I'm glad that they sent it because it's a darker blue than I usually use and I wouldn't of ordered it but I'm really liking it. It's sort of a steel blue color that blends really well with other blues.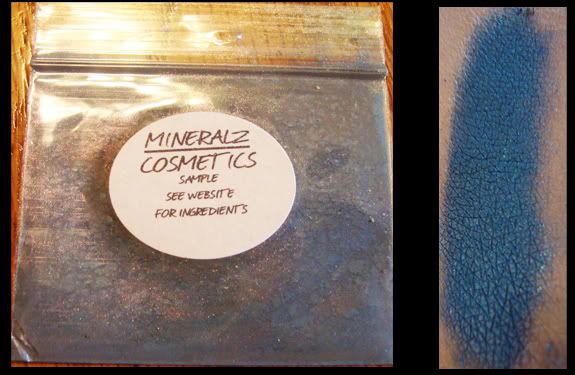 Lime - Beautiful, light green.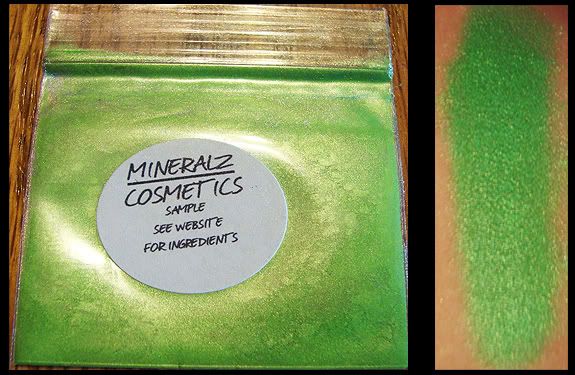 Lemon Drop - This is a really great yellow. I thought it would be too light but when applied, it's very bright!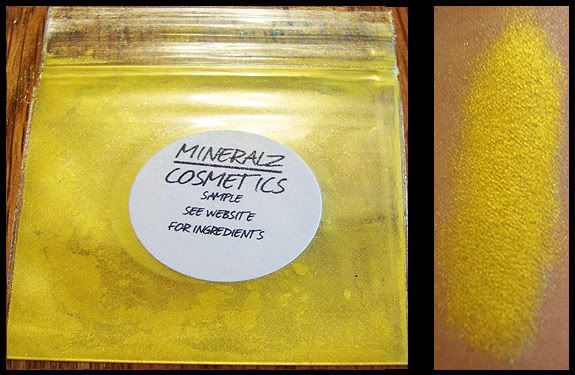 Juicy - Amazing orange color.. blends really well too!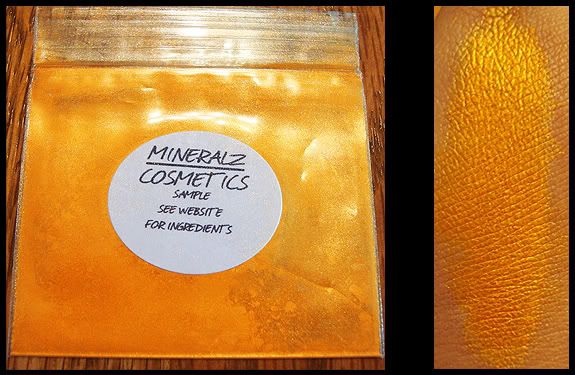 Raspberry - Very pretty pink color! It's quite similar to their other color, Cherry, but is a bit deeper.
And now for a couple of looks I did using Mineralz Cosmetics!
This one is using Island, Blueberry, and Sapphire.. The white in the inner corner is Faith by Heavenly Naturals.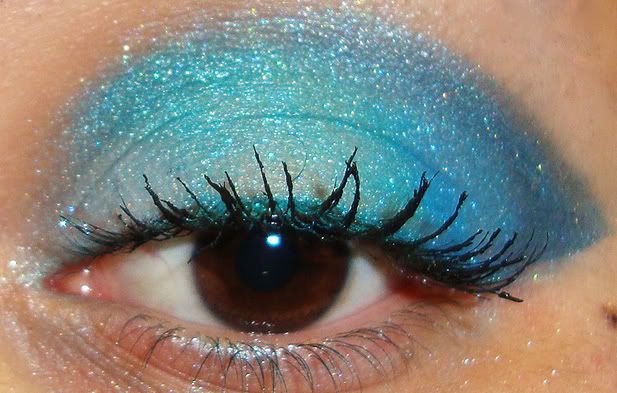 This one is using Raspberry, Juicy, Lemon Drop, and Lime.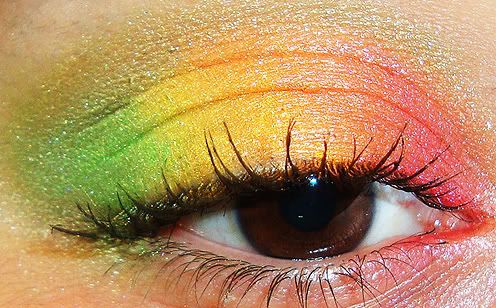 Overall Thoughts:
Not the most original stuff but still nice products for a low prices and free shipping! Doesn't get any better than that.
Thanks for reading!! Leave comments if you'd like =)