Hiii ! As you may know, BFTE is one of my favorite makeup companies. Here's some thoughts, swatches, & looks from my most recent order =)
I ordered the Color Of The Week, Aphrodite, as well as 4 sample jars in Peacock.. Cloud 9.. Orchid.. and Sour.. I also ordered these GORGEOUS blue rhinestone eyelashes... I received two free samples of Grape and Big Island <3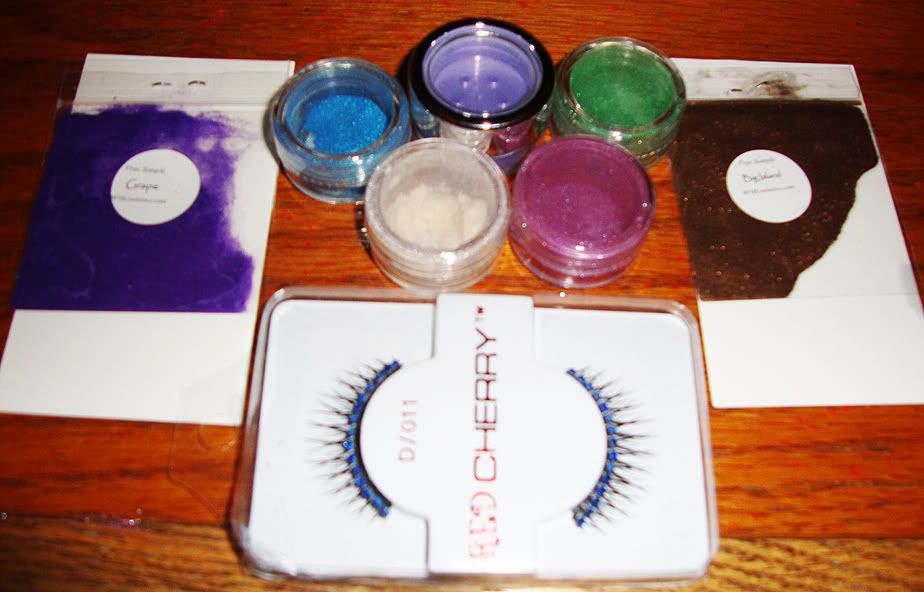 Aphrodite is by far my favorite color from BFTE.. It's a purple on the lavender side with tons of pink & silver sparkles. It's gorgeous <3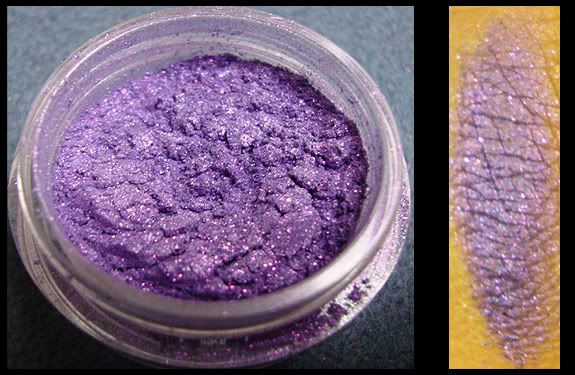 Cloud 9 is a white shimmery color with great coverage. If applied lightly, it can work as a highlight color. If applied harder, it's great for the inner corner of an eye.
Sour is an amazing green color. It reminds me of a jungle for some reason. It has shimmer and hints of silver.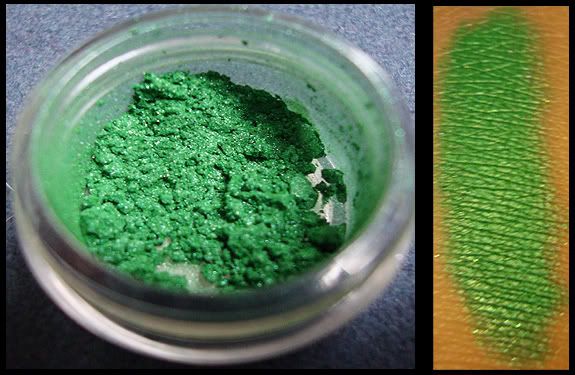 Peacock is one of my favorite blues of all time. It looks quite different when applied than it does in the jar. It has an iridescent finish on it that looks absolutely beautiful!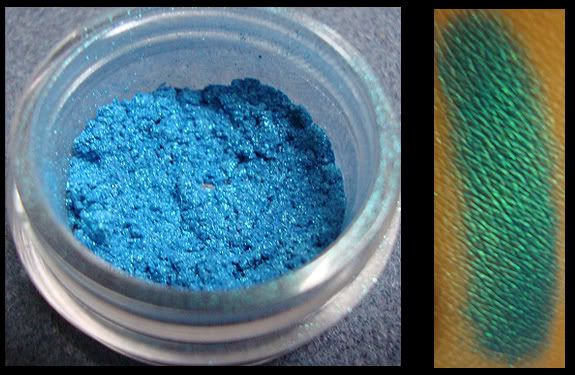 Orchid is a pink-ish purple-ish color. Very pretty. Works great with Aphrodite and Rock You.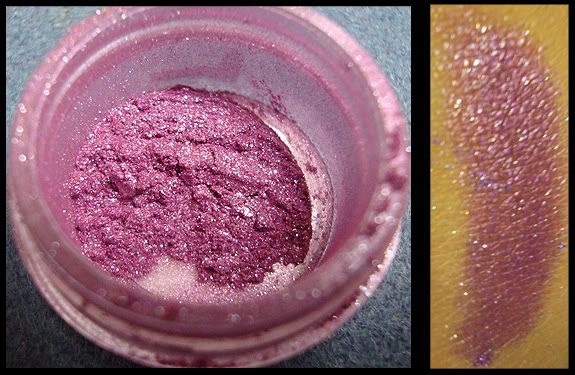 Grape is a very bright purple color. I love that BFTE included this color because it shows that they don't just give any random sample they feel like. they actually pay attention to what would compliment the other colors you ordered.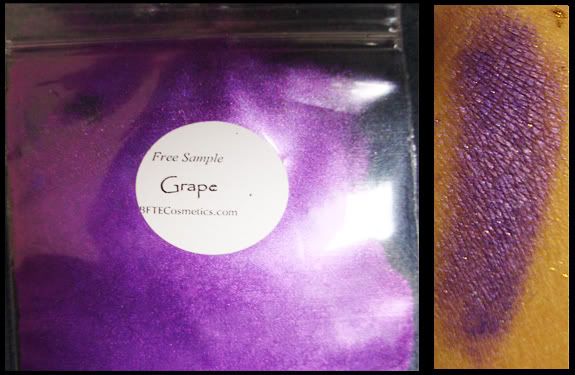 Big Island is AMAZING. All I can say is wowwww. It's a gold, bronze color that looks pink-ish when the light hits it. I'm so glad I got this sample. I need it in my life!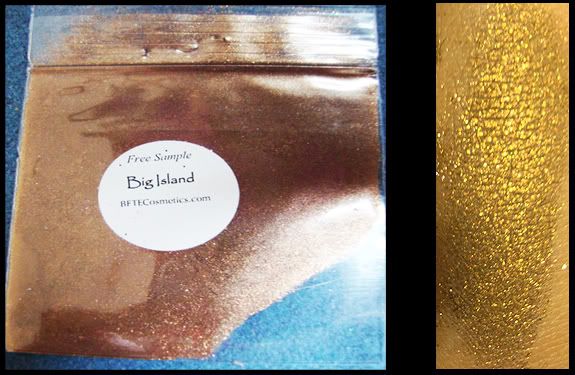 I haven't tried the eyelashes yet but I will definitely be updating this post with pictures & thoughts when I do.
Here's a couple of looks I did while playing with the colors I got in this order!
This is Peacock & Big Island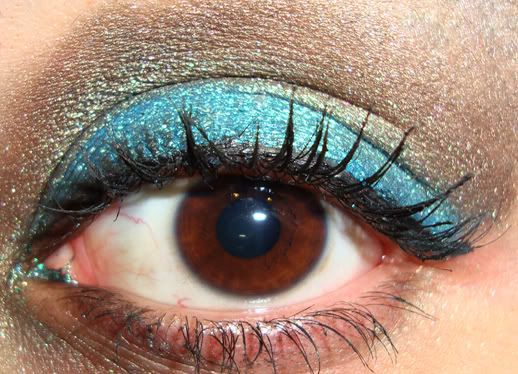 This is Aphrodite & Peacock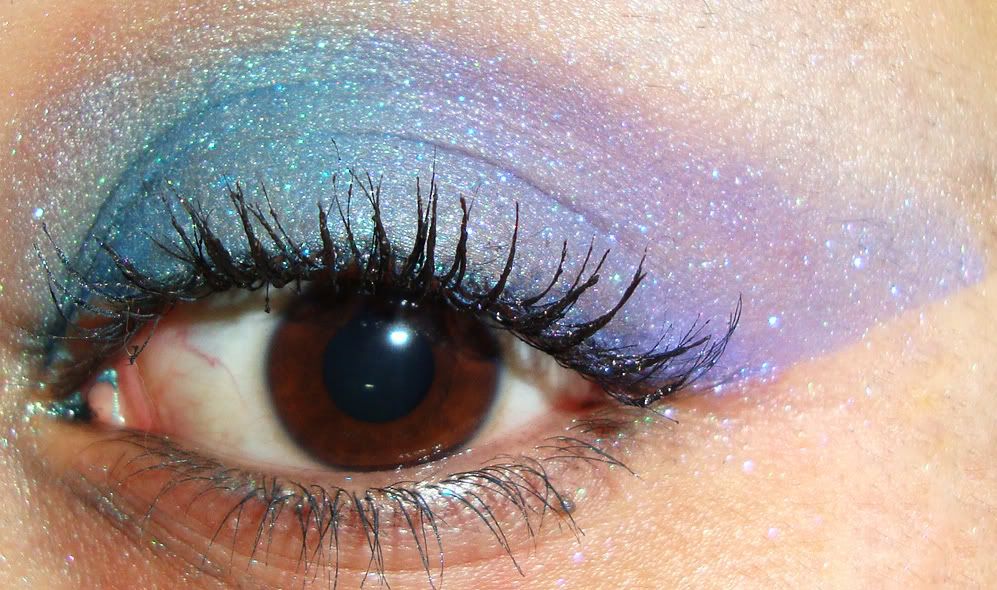 This was using Cloud 9, Orchid, Aphrodite, Rock You, and Grape =)
Kinda reminded me of a faerie princess. .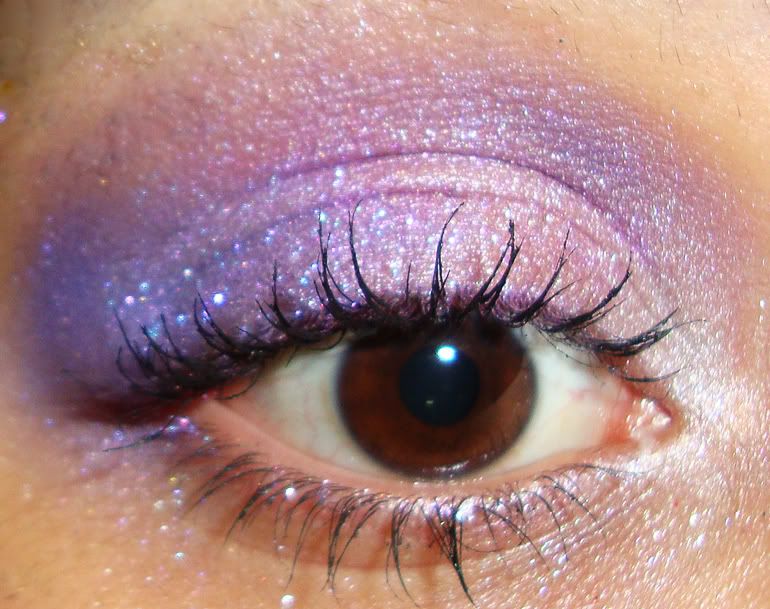 Thanks for reading!! Leave comments if you'd like ^_^