So.. One of my favorite cosmetics companies, Beauty From The Earth, had a contest last month and I won. Yay! They have lots of contests, which is another reason why they're so awesome!
These are the two looks I submitted that won 3rd place . .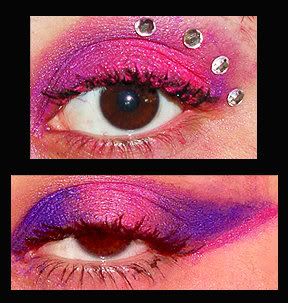 For those of you not familiar with BFTE, they are an amazingggg company with a huge selection of mineral makeup. They offer a great variety of products including over 250 eye pigments, glitter, foundation/ face makeup, eye lashes, pressing kits, etc. They also have very low prices, fast shipping, and excellent customer service.
Here's a link to their website.
www.beautyfromtheearth.com
They are very active on Facebook and Twitter so be sure to check them out there as well for info on new products, pictures, sales, and contests/giveaways.
Anyways, on to the review and some swatches!
These are the 3 jars I won in the colors Lemon, Rock You, and Sugar Plum! They also included a sample baggie of Tickle Me, which I really appreciated! =)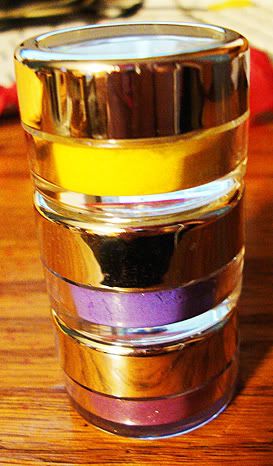 Now for some swatches:
Lemon - A beautiful yellow color with lots of shimmer. I use this almost every day!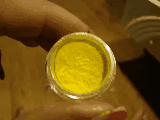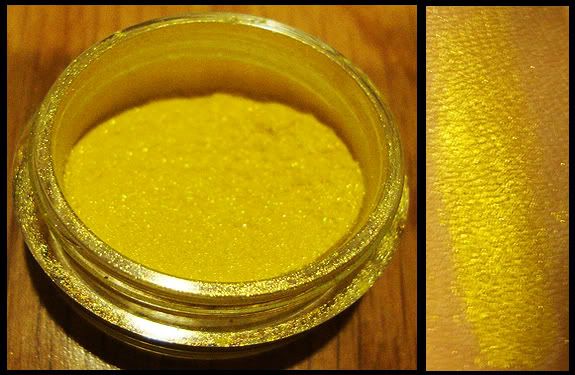 Here's a look I did using Lemon!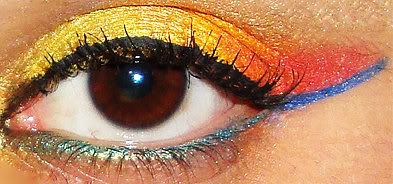 Sugar Plum - a very pretty purple with lots of sparkle. It actually looks a lot different than it looks in pics. It's lighter than it appears but beautiful!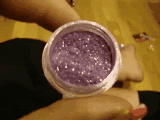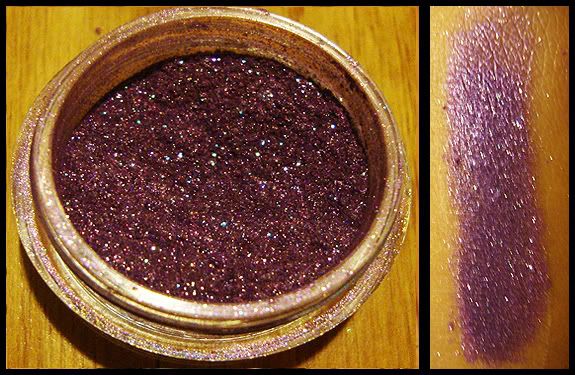 Rock You - I loooove this color. The purple base is almost matte with a tiny hint of shimmer and then has tons of pink/silver sparkle on top. It's very interesting to look at!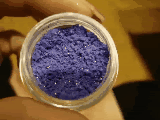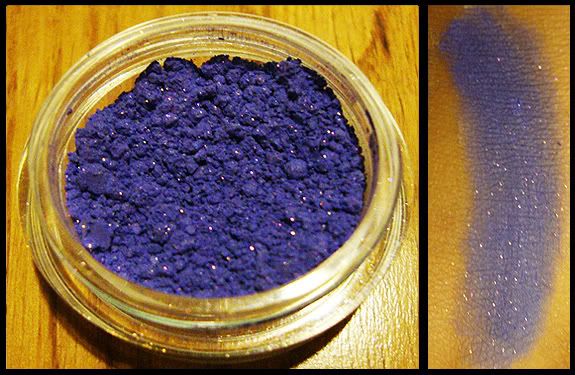 Tickle Me - This was the sample that came with my prize. It's like they were reading my mind or something because I was looking for a color exactly like this for a while. It's greenish/blueish with shimmer. I love it and need to order a full size jar ASAP!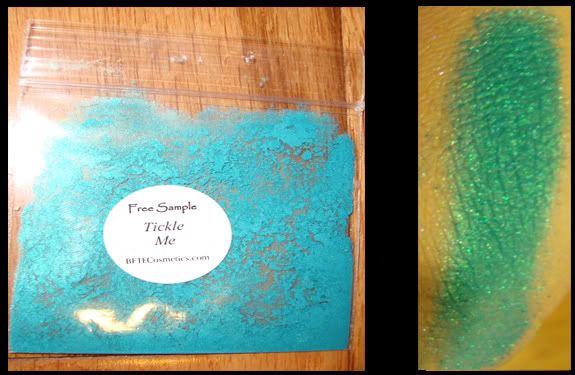 Thanks for reading!! =) Leave comments if you'd like!