Hey =) This is my review/product haul from Fyrinnae Cosmetics. Here's a link to their website
http://www.fyrinnae.com/
They have quickly become my favorite company to buy from. I placed two orders this past month so I will be reviewing & swatching a total of 19 eye shadows as well as showing you how truly amazing their Pixie Epoxy product is. The colors they offer are so amazing that I find myself just staring at the jars sometimes. Hehe ^_^
Hope you enjoy this review!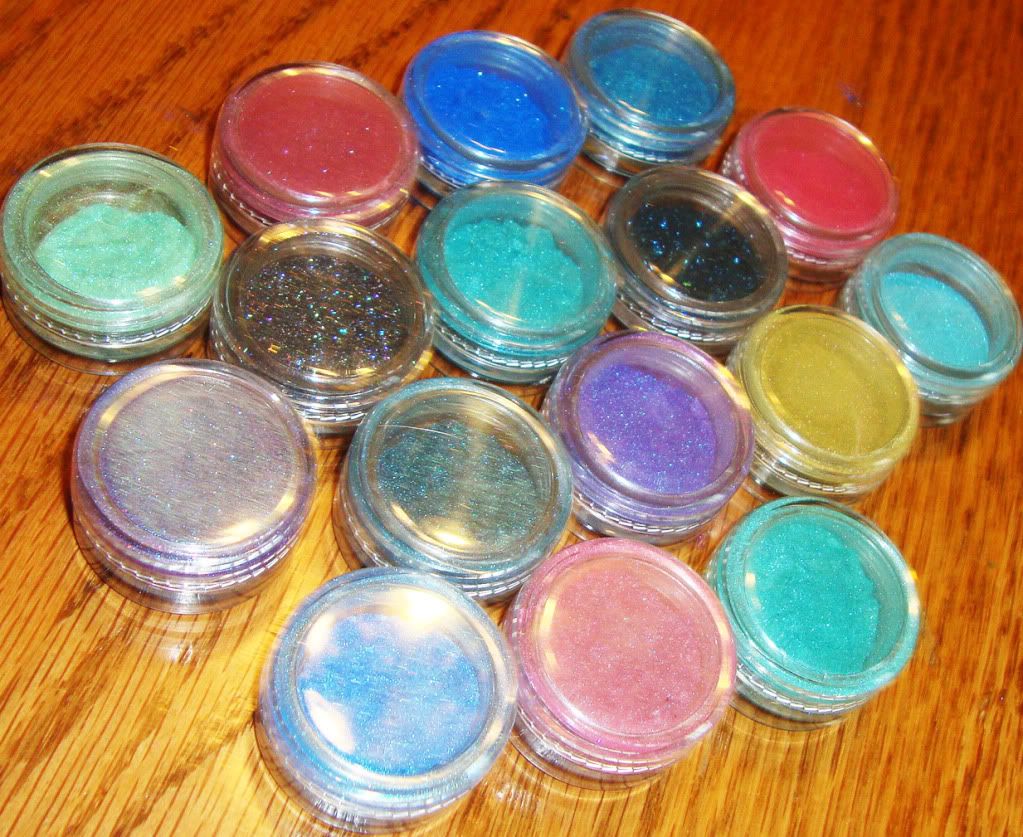 Pixie Epoxy is something that every makeup lover needs to have. It's unlike any product I've ever tried. It eliminates the mess & hassle of traditional foiling methods for makeup. It really intensifies the color and gives them a metallic, glossy look. It's incredible!

It's only $7 and it will last you very long since you only need a tiny amount to make it work(the less the better actually). It's pretty much eye glue for your loose shadows. Most of the time when an eye shadow is this glittery, there is a lot of fall out but I have very little to none when using this.
Here's some examples to show you the difference this product makes.. The Top swatch is just over regular base and the bottom swatch is over a base & Pixie Epoxy =)
(Hot Stuff - Aromaleigh)
(Panic - Heavenly Naturals)
(Lemon - BFTE)
The only complaint I have and have seen others mention is that it takes a little harder to blend the shadows over Pixie Epoxy. If this happens, you used too much of it or it dried too much. Other than that, it's amazing and it will really make your eye shadows come to life =) Oh and also, one more thing.. Matte colors really don't work well with Pixie Epoxy. Only use it with shimmery, sparkley shadows!!
Okay now onto some swatches. . Oh and by the way, these have NOT been swatched over Pixie Epoxy. I swatched them over Too Faced Shadow Insurance =)
In order to show you how INCREDIBLE these products are, I had to do more than just swatch. I had to take videos of the jars to let everyone see how gorgeous they look when the light hits them and to show the heavy amount of sparkle on them. I'm soooooo impressed.
Immortality - This was the color that made me fall in love with Fyrinnae Cosmetics. O M G! It's beautiful. I usually don't like wearing black shadows but this one totally changed my thoughts on it. It's a shimmery black base with TONS of rainbow sparkle on it. It's tied with SugarPill's Goldilux as my favorite eye shadow ever.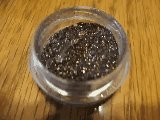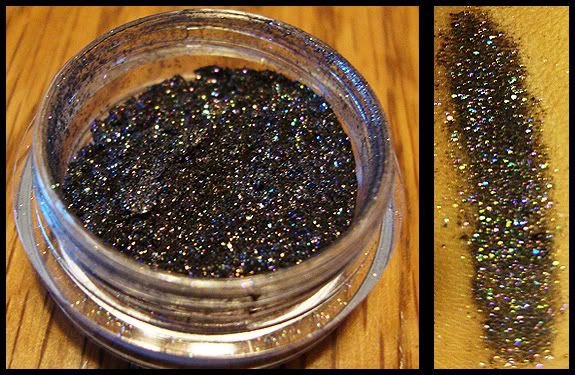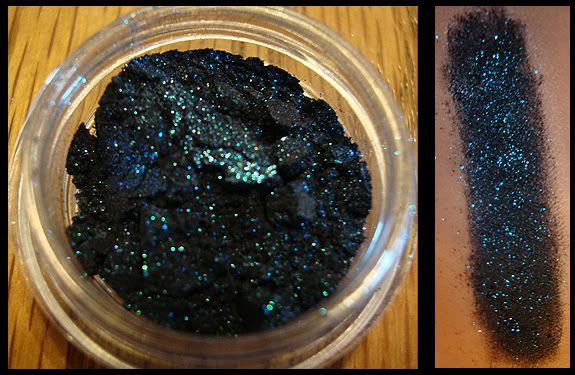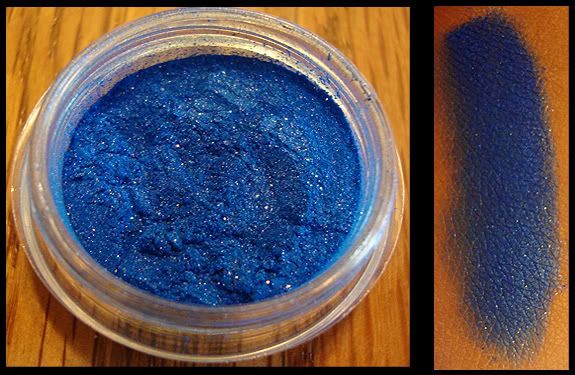 Twinkle Twinkle Little Bat -
Bali Mynah -
Futuristic GlamRock -
Kitten In Heels -
Chaotic Evil -
Wicked -
Adam & Steve -
Curious & Curiouser -
Darling Misfit -
Electric Stardust -
Digital Faerie -
Faerie Glamour -
I'll post some more looks using Fyrinnae very soon but please check out their website because they are truly amazing. http://www.fyrinnae.com/
Thanks for reading!! Leave a comment if you'd like =)